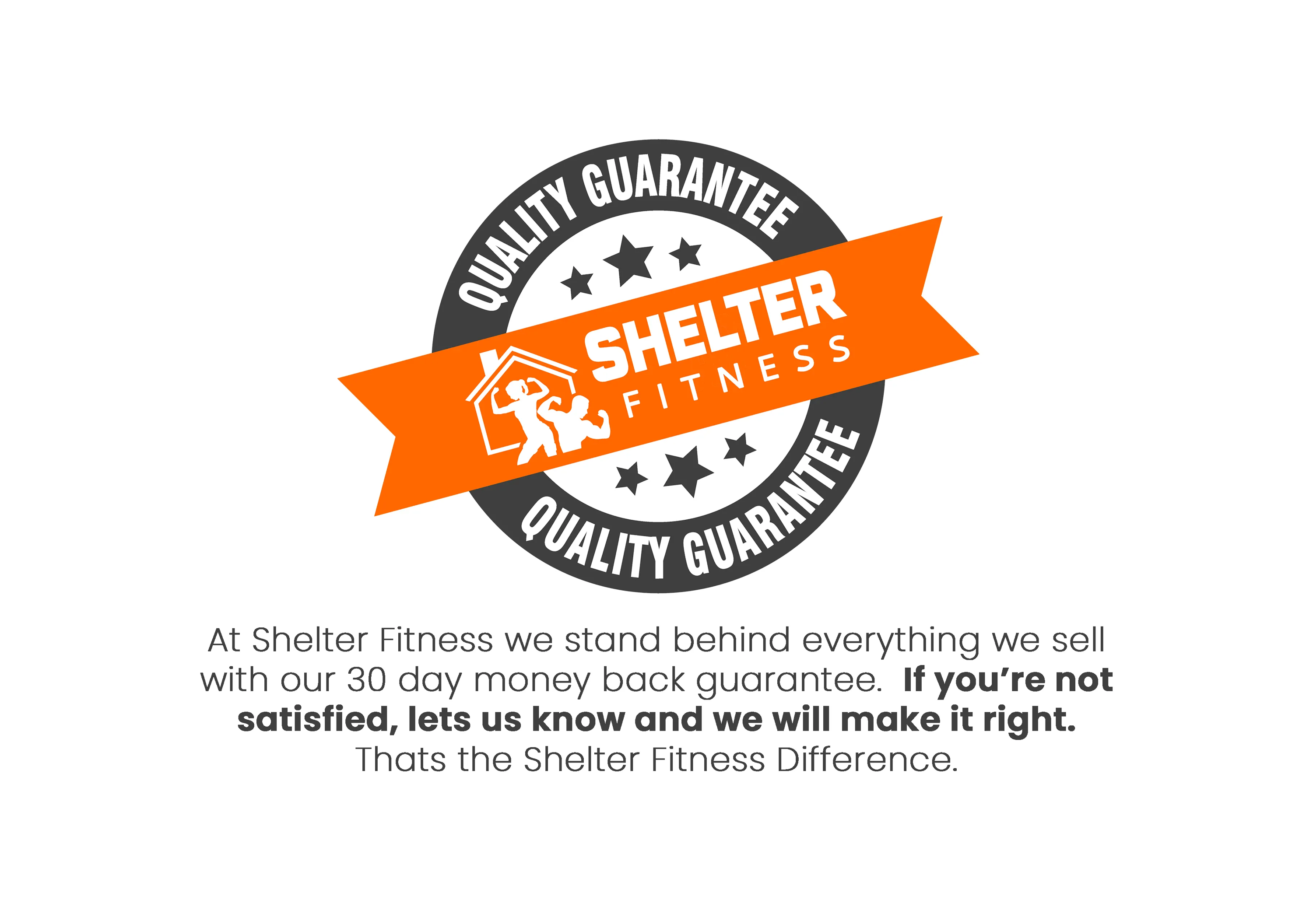 100% Premium Latex Construction

Our 100% Latex 41" Power Bands are ideal for full-body exercises including Pull-Ups, Squats, Chest Presses, and Pull-Downs. Our bands are fully constructed of 100% premium latex unlike many of our competitors.  
Trusted by leading Gyms & Personal Trainers

Shelter Fitness got started supplying leading gyms and personal trainers with commercial quality resistance training equipment. We now bring the same high-quality bands and our reputation to the general public.  
Simple No Bull Pricing & Buyer Variety

No surprises here. What you see is what you pay. All shipping fees are included, and we provide a number of options to buy individual bands as well. We also offer 20% off when you order any 2 of our resistance band products.
Free 2-Day Shipping Included

All of our Power Bands include free 2-Day shipping out of one of our many US warehouses. We ship the same day for every order placed before 3pm. Many customers get their gear the next day!
Product Specifications
Our resistance bands are touted for their durability and consistency. We offer 6 sizes and 2 combo packs to meet any need for your gym or facility. All bands are 41" in length.
---
Red - 35lb Max Resistance, .5" Wide

---
Black - 50lb Max Resistance, .85" Wide

---
Purple - 65lb Max Resistance, 1.25" Wide
---
Green - 100lb Max Resistance, 1.75" Wide
---
Blue - 140lb Max Resistance, 2.5" Wide
---
Orange - 210lb Max Resistance, 3.25" Wide

---
We ship our products from the usa
Our fulfillment centers are located throughout the USA. We only sell products that are in-stock and ready to ship. Most orders arrive in 2 days or less!
No Hassle 30 day guarantee
Changed your mind and would like a different model? No problem. We give you 30 days to return or exchange any order with no questions asked.
Our Support is Second to None
We take pride in providing clear product details, Shipment Tracking, and rapid, thorough, & personal replies to any question received.