Barbell workouts are a great way to introduce a variety of strength and endurance training into any exercise program, at any level.
As a professional athlete, plate and barbell workouts were a staple to my strength and endurance training. I was fortunate enough to work with professional trainers who provided me with full body workouts. One of those workouts was utilizing the Barbells and Weight Plates.
I have traveled all over the country and walked into hundreds of gyms in different facilities, hotels, and ballparks. Finding quality equipment was always one of the challenges I faced in order to do these workouts because there were never a huge variety of available weight plates.
When fortunate enough to train at the pro complex on the road, weight plates were always one of the items in high demand. Having the ability to throw the weights around was so fulfilling. I could get an entire workout done on one set of equipment, even if it was arms day, legs day, back, or just total body. No need for a different piece of exercise equipment for each area of focus. Just me, a barbell, some plates and done.
Powerlifting Barbell Workouts
Powerlifting is exactly as it sounds, lifting and utilizing resistance to build and gain ultimate power in the muscles. Traditional powerlifting involves building maximal strength in three key moves: bench press, squat and deadlift, all conveniently available with the barbell and weight plates. Competitions will focus on how great an amount of weight the powerlifter can reach in these three areas.
Endurance Building Barbell Workouts
Endurance training focuses on the ability to increase one's stamina, the ability to participate in a taxing task without getting tired very quickly. It is an effective method for weight loss and a good way to improve cardiovascular health by getting the heart and lungs working. Endurance building focuses on the use of higher repetitions with a lower amount of plate weight. Often circuit training is a popular and very effective workout that can be performed with barbells and weights for endurance building.https://www.healthline.com/health/fitness/benefits-of-circuit-training.
Strength Training with Barbell Workouts
Strength training is an important method that can help in many different aspects of your life. According to the Mayo Clinic, strength training can help develop strong bones, manage weight, enhance quality of life, manage chronic conditions, and sharpen thinking skills.
Refer to https://www.mayoclinic.org/healthy-lifestyle/fitness/in-depth/strength-training/art-20046670 for further information. Strength training is where the workout focuses on a higher amount of weight plates with lower repetitions. Fortunately, using the barbell can provide exercises for a full body workout, and they provide the opportunity to gradually increase resistance as the muscles get stronger.
Bodybuilding Barbell Workouts
Another popular workout using the barbell is body building, where the athlete is focusing on building the body's overall mass and reducing body fat to extreme levels to put on display in competitions. Similar to strength training, however, the difference is that instead of doing low repetitions with high weight, the bodybuilder pushes their body further and performs high repetitions at a high amount of weight. The focus of this type of exercise is not to specifically develop strength and endurance, rather than to increase the size of specific muscles and muscle groups. Having the ability to use heavy weight plates with the barbell is why this workout method is very popular amongst bodybuilders.
I loved using the barbell and weight plates because I could complete any workout, no matter what the strength trainers had me focusing on. During the season I would focus on endurance building with different circuits that had higher repetitions and lower weight, to stay flexible, healthy, and full of energy. Out of season I would focus more on lower repetitions and high weight, to build muscle and gain more power. Today I continue to use my own barbell and plates set for bodybuilding, endurance, and strength building, without wasting time at the gym.
---
Author Bio - Michael Lucas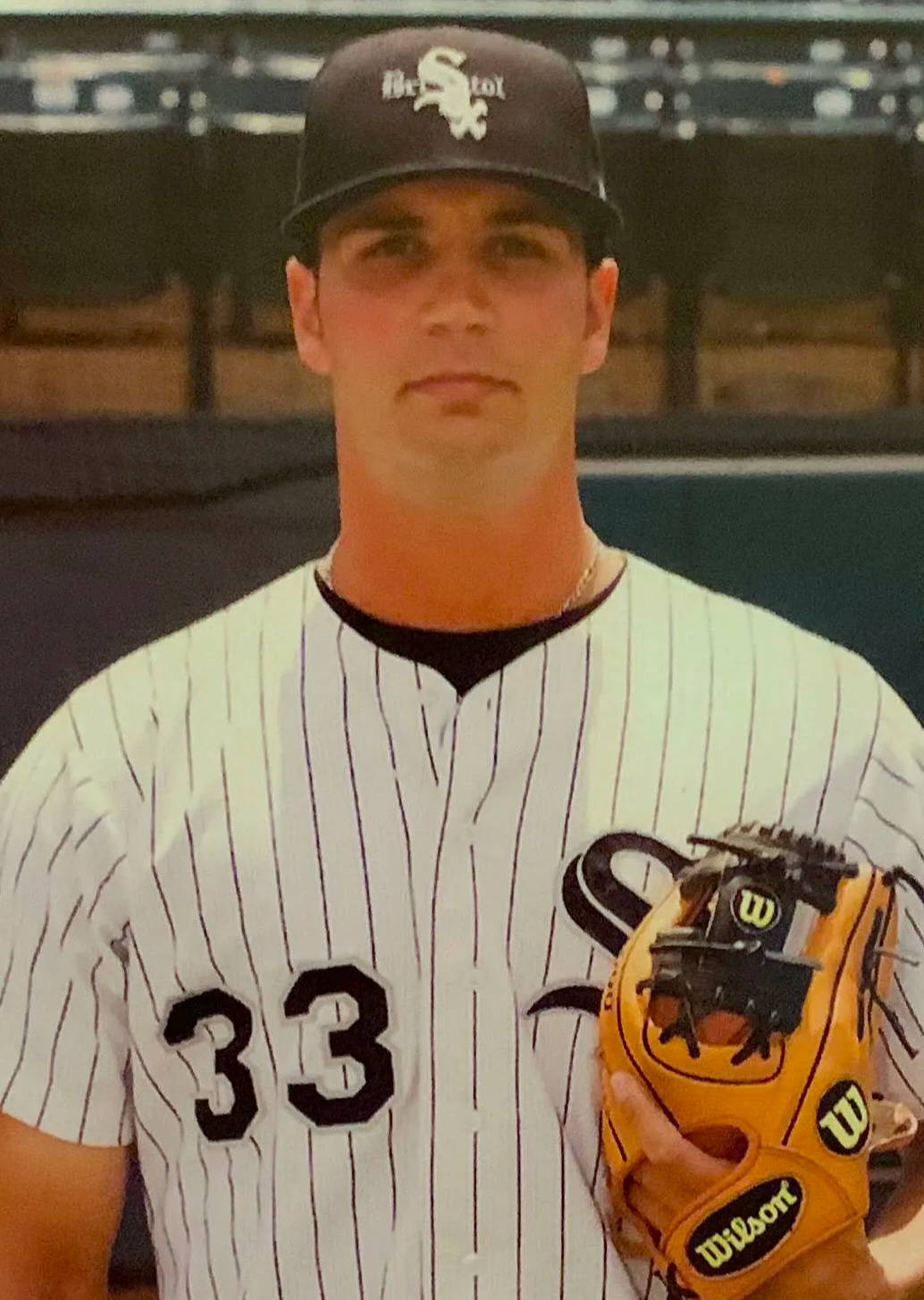 Before finishing his professional baseball career as a pitcher, within the Chicago White Sox organization, Michael Lucas was born and raised in Western Pennsylvania. Growing up, he was always involved in sports, specifically baseball. As he progressed as a pitcher, he started to become more passionate about the mechanics and the things he considered to be controllable. Naturally, strength and conditioning became a focus of his as he progressed through being a 4-year starter at Division 1 Xavier University to starting his professional baseball career with the Chicago White Sox organization. The son of a chiropractor and teacher, Michael has been aware of mechanics and the importance of proper movements even before having success with baseball. The cross pollination of his athletic career alongside his passion of mechanics and teaching gives him a unique perspective on the development of athletes.
While teaching and training remain a focus of Michaels, his absorption lies within helping athletes achieve their goals through the quality products and services provided by Shelter Fitness; a leading e-commerce fitness company co-founded by Michael and his former teammate at Xavier University and brother, Matt Lucas. Michael continues to challenge himself both personally and professionally through multiple channels. He remains involved in professional baseball through various professional organizations and high-level relationships. Michael currently resides in Cranberry Township, Pennsylvania with his wife and children.
---
I am not a medical doctor, nor do I hold a professional license in the medical field. The information presented is solely based on my experiences as a professional athlete and for informational purposes only. Please consult with your physician prior to any new or changing fitness endeavors. The author and blog disclaim liability for any damage, mishap, or injury that may occur from engaging in any activities promoted by this site.
---